Business Checking & Savings
The accounts that make your business run.
It all starts with the framed dollar bill on the wall. Now you're ready to meet the daily demands of your business with banking services that offer value and convenience. Metro has a variety of checking and savings accounts to fit your business needs – whether you're for-profit, non-profit, local, or corporate.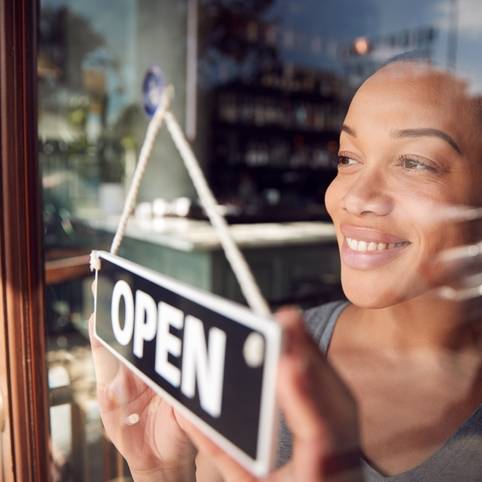 Free Business Interest Checking
No monthly service charge or minimum balance requirement
300 free transactions* per month
Low transaction fee of 50¢ per item over 300
Business Interest Checking
High interest rates for balances over $10,000.00
$15.00 monthly service charge waived with an average minimum daily balance of $10,000.00
750 free transactions* per month
Transaction fee of 50¢ per item over 750
Business Savings
Competitive rate of interest
Requires only a $25.00 opening deposit
Business Money Market
Competitive tiered interest rate
Easy access to your funds by check or ATM
Business Certificate of Deposit
Lock in a guaranteed rate over a fixed period of time
Low minimum investment of $500.00
Terms from 3 months to 5 years
Interest is compounded daily and paid monthly for terms 1 year or greater
Terms less than 1 year earn simple interest
Questions? We have answers.
*Transactions are deposits, deposited items, checks paid and all withdrawals, including electronic debits.