Your Virtual Banking Assistant
Have questions? Ask Chelsea!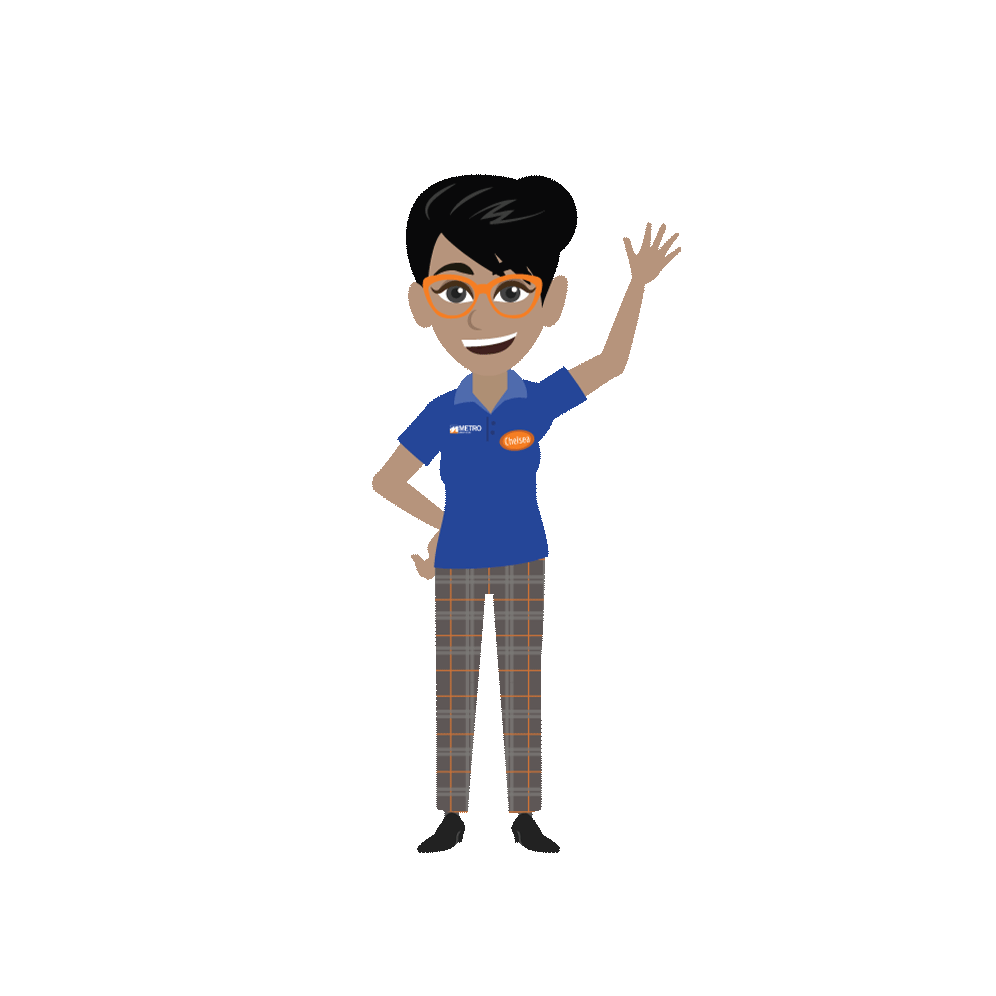 Hi, I'm Chelsea!
It's great to virtually meet you! I'm a chatbot powered by artificial intelligence (AI), here 24/7 to answer your Metro-related questions.
I can provide quick answers to frequently asked banking questions, location information, general information about Metro products and services, and other banking topics you'd like to know about.
Click the chat icon in the bottom right hand side of your screen to start a conversation with me!


How does Chelsea work?
Chelsea is an AI virtual assistant who is always learning how to provide you with the best answer for your questions. Chelsea can answer general questions about products and services, location information, and more 24/7!
Here are some questions you can ask Chelsea:
"How do I become a member?"
"What are your current CD Rates?"
"What is the most I can transfer to another bank account?"
"How do I change my address?"
"Does Metro have free checking accounts?"
Chelsea learns more about the information you want each time you ask a new question, so you can always try rephrasing your question to get the answers you need.

Chelsea, our virtual assistant, is also available to help when you call Metro!
When you call us at 877.MY.METRO (696.3876) you'll reach Chelsea – eliminating the need to wait for a Member Service Agent to answer your general questions. Chelsea is quick, responsive and there when you need her – including after hours! Chelsea can assist with general information like branch hours and locations, routing information, how to apply for a loan or open a new deposit account, setting up travel notifications, and much, much more. She can also send SMS text messages!
We do have a few suggestions for how to make things easier when you talk with Chelsea:
Say "Repeat" and Chelsea will repeat her full response at a slower pace.
Say "Main Menu" to return back to the opening menu choices on 877.MY.METRO.
Say "Hold on" or "Give me a second" when you need to, otherwise she will ask "Is there anything else I can help you with?" if you aren't responding (to write something down perhaps).
Say "Telephone Banking" to connect to our telephone banking system.
Saying "Contact Info" gives a variety of Metro contact options like primary mailing address, emails and fax numbers.
Small/simple phrases work better, example: "update address", "title change", "loan payoff."
Nothing replaces the human touch though, and our Member Service Center representatives are still available to help with more involved or complicated situations. Chelsea will know based on your need when it's better to connect you with a live agent for further assistance. She's a team player! And she lives behind our firewalls and security systems so any information you share with her will stay private and secure. Give Chelsea a call! She's ready to help.
Questions? We have answers.