Visa® Credit Cards
Feel better about your credit card.
Whether you're shopping online or in-person, Metro's Visa credit cards keep it simple and safe. Use your Metro Visa to consolidate debt, pay bills, and even get cash advances. Competitive rates and Visa Checkout make for a total shopping experience.
All Metro Credit Cards Feature:
Contactless Payment: Safer and healthier, 'tap & go' to pay at store-enabled terminals.
EMV Chip Technology: Increase security and reduce fraud.
24/7 Cardholder Service: Call 800.270.5973 for balance inquiries, payment information, transaction history, statement requests or to dispute a charge.
Metro Card Controls: Instantly lock and unlock your credit card.
Personalized payment due date.
eCS Online Portal: Online and mobile access plus Card Controls. Real-time credit card information, including transactions, pending activity, payment information and custom email alerts. Sign up for electronic statements.
Individualized card numbers: Enables tracking of multiple cards on one statement.
Extended Warranty & Travel Accident Insurance.
Debt Protection coverage available.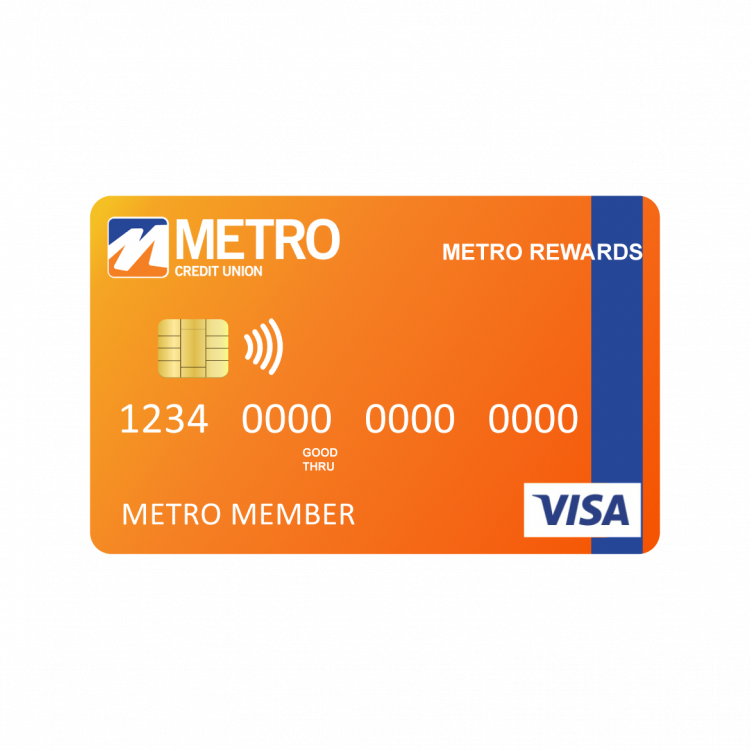 Metro Rewards Visa Credit Card
Earn UNLIMITED 1.75% cash back rewards on all purchases with uChoose Rewards®. Redeem Rewards points as Cash Back added to your account balance.
Balance transfer intro rate of 7.99% APR for 12 months with no balance transfer fee; then 16.49%-18.00% variable APR after that.
No annual fee.
UChoose Rewards® Program
UChoose Rewards allows you to redeem points for cash back on Metro Rewards Visa Credit Card purchases. Signing up is easy! From your desktop, log in to Metro iBanking and navigate to your credit card account. Click on the link for uChoose Rewards within the menu or on the card management page.
Metro Saver Visa Credit Card
Competitive low rates on purchases, balances, and cash advances.
7.99% balance transfer intro rate for 12 months with no balance transfer fee; then 13.74%-18.00% variable APR* after that.
No annual fee.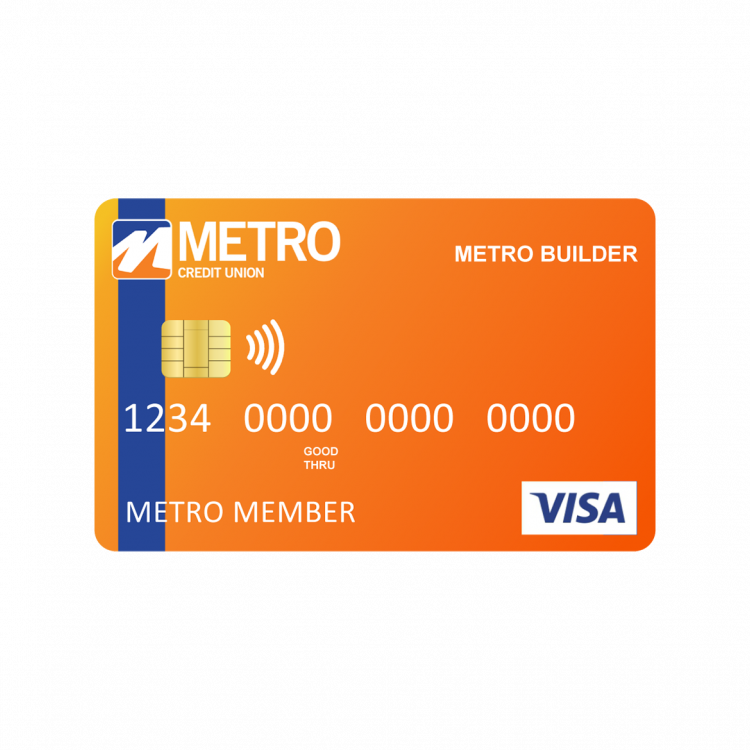 Metro Builder Visa Credit Card
Helps you build or rebuild your credit.
Funds secured by a Metro Savings Account.
Competitive low rates on purchases, balances, and cash advances.
Annual Fee of $69.00
*Annual Percentage Rate. All loans are subject to credit approval. Minimum finance charge is 50¢. The fee associated with foreign transactions converted to US currency is 1%. The ATM cash advance fee is 95¢. Application and Solicitation Disclosure