How Do I
Manage my account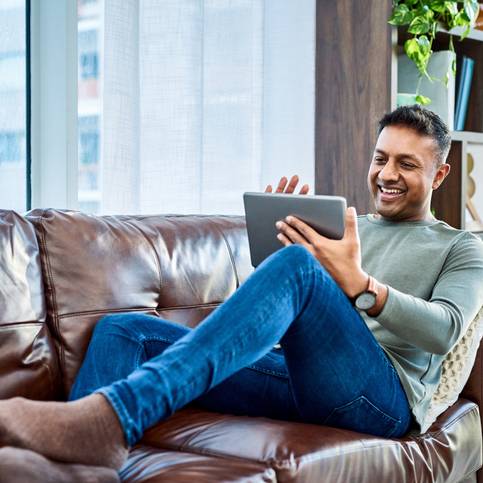 With a Metro iBanking account, you can manage your money from anywhere – any time you want!
Step 1: Log in to your Metro iBanking account
Use the Metro Credit Union Mobile app to log in to your iBanking account. You can find the app on the App Store or Google Play.
If you are logging in on a browser, go to MetroCU.org and log in to Metro iBanking via the link in the upper right corner of the home page.

Step 2: View your account information
Once you log in to Metro iBanking, it's easy to view your account balances and history. From here, you can schedule payments, open new accounts, monitor your credit score, and so much more! Just click "Self Service Center" and then under "Card and Online Services" select the service you would like to complete. Simply follow the steps to set up the service.

Step 3: Keep exploring what Metro iBanking has to offer
Here are some of the great things you can do right from your Metro iBanking account:

View your account summary

Access eStatements, order checks, request a stop payment, and more.
Money View
A money portal where you can view all your finance-related accounts, create monthly budgets, view trends, and set goals, all in one place.
Metro Card Controls
Manage your Metro debit and credit card, including the ability to turn access on or off from your smartphone.
Monitor your credit score
Keep an eye on your credit score and credit report changes with real-time credit monitoring. Best of all it's free in iBanking and the mobile app!
Pay bills

Receive and pay bills online, schedule future payments and view records of past payments.
Self-service center
Update your contact info, set account alerts, chat with a Metro representative, and manage your Debit Card in the Self Service Center.

If you have further questions about managing your card, please call 877.MY.METRO or send us a secure message via Metro iBanking.