How to Have an Affordable Summer Vacation
Published on June 24, 2022
As pandemic restrictions across the country continue to ease, many people have travel on their minds this summer. The World Travel & Tourism Council projects 2022 travel and tourism in the United States to reach pre-pandemic levels, pouring $2 trillion into the U.S. economy.
For many of us this year, summer travel will be more meaningful as pandemic isolation has us seeking more memorable experiences on our vacations. To make the most out of your time and budget this summer, we recommend being mindful in the ways you prepare for your vacation, such as from where you choose to purchase your travel necessities like flights and hotels.
Here are a few ways to keep your financial wellbeing in mind when preparing for an affordable summer vacation: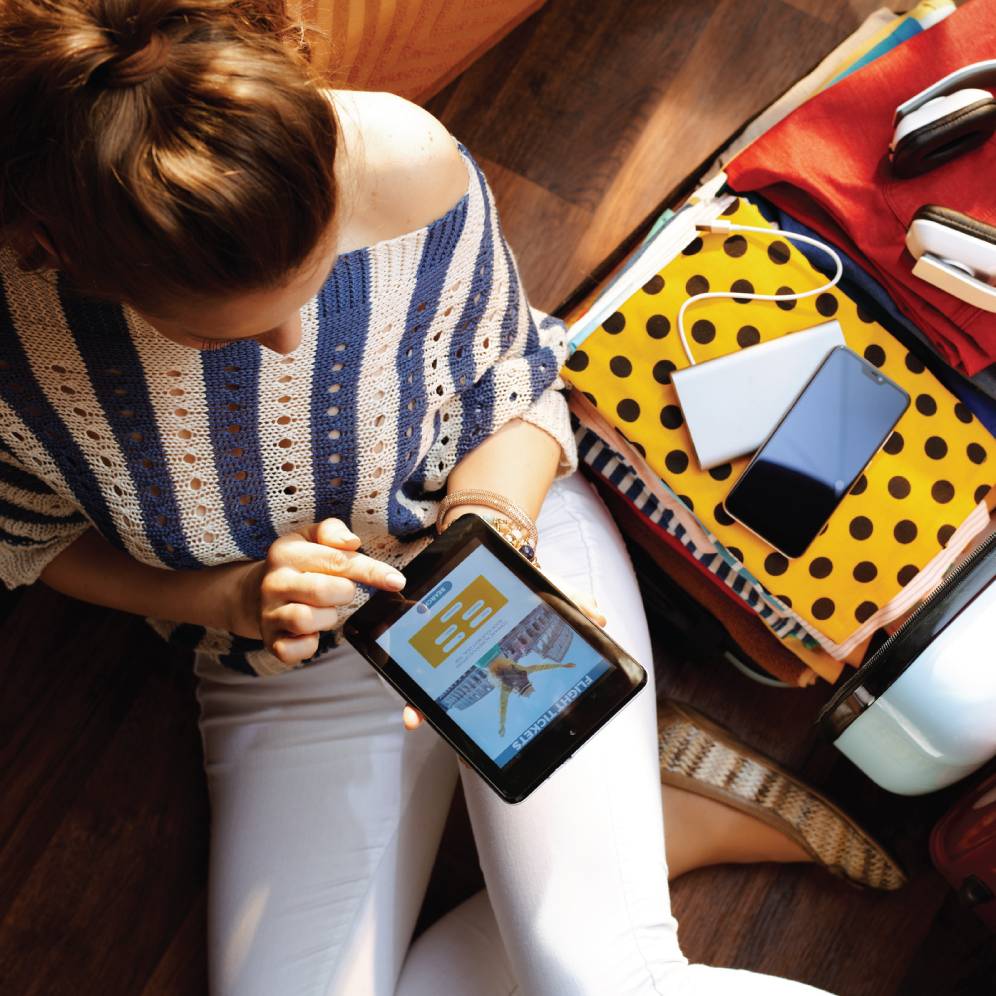 Utilize travel comparison websites while planning your vacation
To get the best possible deal on flights and accommodations, we recommend setting up a flight alert for your vacation time-frame and destination. Doing so will ensure you book your flight at the right time to get the best possible deal. You can also use similar comparison sites when looking for accommodations, as some sites offer the ability to bundle and save. Once you've found a deal through a third-party travel site, you can often call the hotel directly and they will match the price, as it saves them the fee the hotel would share with the website for providing the lead. These methods are very simple to utilize if the dates of your trip are flexible, and when planned out correctly and with advance notice, you can often get a good deal on specific travel dates, too.
Make the most out of your credit card reward points
Many households use credit cards for both large and reoccurring expenses. When you have a travel-based rewards card, you can save and redeem the points you have earned to get free or heavily discounted flights and hotel rooms. We recommend checking out which purchases will earn you extra points and using the card for those items, allowing your points to add up even quicker. For example, many rewards credit cards offer double or triple points on gas and grocery purchases. In addition to your credit card rewards points, you can also stay alert for deals on points directly from the specific airline you're looking to fly with. Airlines often offer deals when purchasing points on their website, which can then be redeemed for flights and can sometimes be cheaper than the money spent on the flights themselves, so check out the airline's website during your trip planning research.
Consider a staycation or local road trip
While we encourage you to enjoy the vacation destination you've been dreaming about, a staycation or a quick road trip to a nearby city can be just as fulfilling. Our own cities often have hidden gems we have yet to explore, so staying at a trendy hotel downtown and creating a local itinerary of new hot spots can be a fun adventure with fewer logistical needs. For those truly set on heading out of town, consider a road trip to a nearby city for a change of scenery without the hustle of the airport. A few nights spent in a new town in a bordering state could be the travel refresh you've been searching for!
We wish you a healthy, safe, and affordable vacation this summer and hope these tips allow you to enjoy your trip to the fullest!