3 Ways Local Businesses Can Give Back to Their Community
Published on August 26, 2022
Many people and organizations across various industries strive to connect and support the communities their businesses are a part of. Depending on your objectives and goals, there are many ways your organization can give back. As a part of Metro's vision, we strive to give our members the resources they need to achieve their dreams and enhance their financial knowledge. Our commitment to this vision along with providing exceptional service and products tailored to our communities, are just a few ways we are able to give back through our organization everyday. But it doesn't have to stop there.
Here are some examples of how your organization can give back: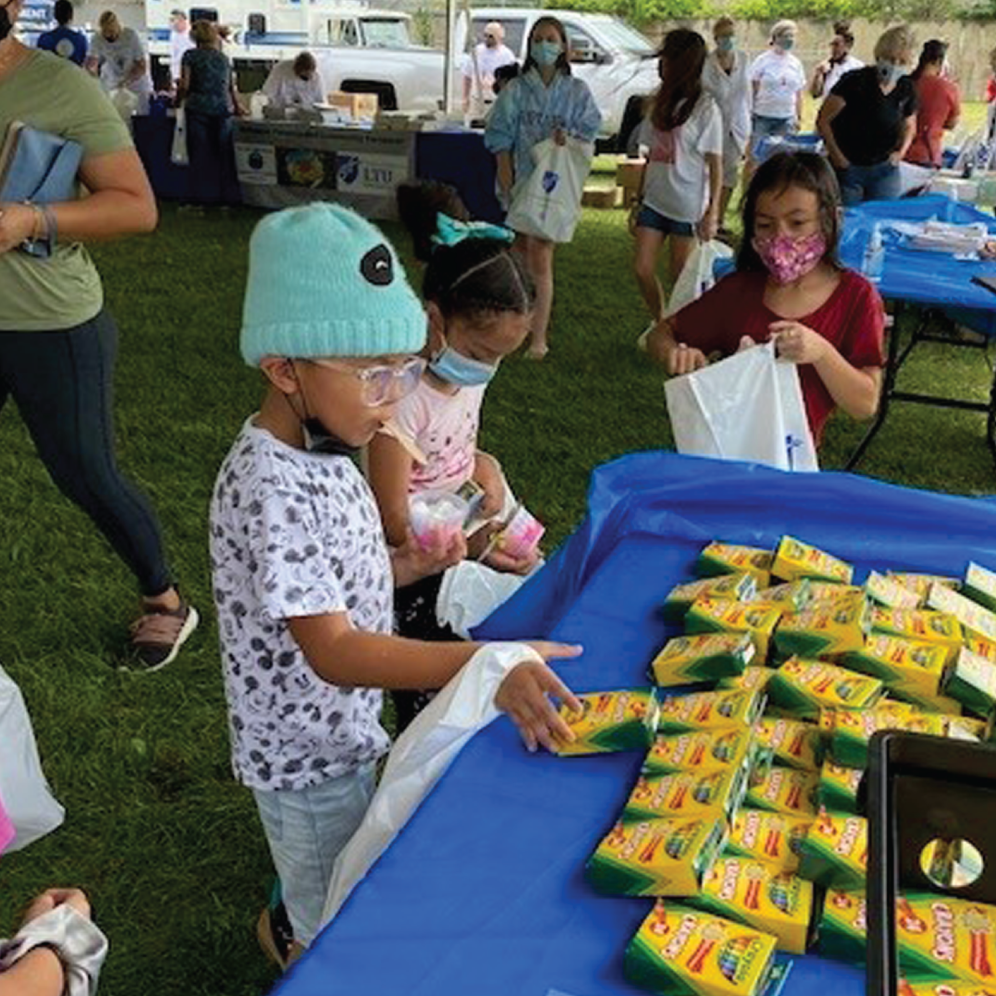 Back-To-School Drive
At the end of each summer before the start of the new school year, Metro is involved with several back-to-school drives across the cities and towns in which we have branch locations. Our participation in these drives varies and includes hosting a collection basket for local nonprofits at our branch locations, attending back-to-school nights to deliver school supplies to students directly, and providing monetary donations to organizations assisting in school supply donations for students. Providing our neighborhood students with the tools they need to succeed is one of the many ways in which we are committed to the growth and success of our youth.
Financial Education Seminars
Throughout the year, Metro staff hosts a variety of financial education seminars, completely free for attendees. Due to the pandemic, many of our seminars have shifted to virtual-only, although the tools and knowledge shared has remained unchanged. One of our most popular offerings is our First Time Homebuyers Seminar, hosted by Deb Frank, VP of Mortgage Business Development. Deb provides attendees with insight on how to become a strong candidate for a mortgage, the considerations to make before deciding to purchase a home, and financial assistance programs available to first-time homebuyers. Seminars such as these enhance our communities by allowing more residents to stay in their desired neighborhood through homeownership.
Holiday Gifting
The holiday season is an extra special time of year for Metro's giving initiatives, as we look forward to spreading the joy and magic of the season to our communities. Ahead of Thanksgiving, each department fills and decorates a basket with all the non-perishable fixings needed for a traditional Thanksgiving dinner. Metro supplements each basket with a grocery gift card to purchase a turkey to accompany the meal before delivering all the baskets to local food pantries. Once we head into December, it's time for our annual partnership with the Salvation Army Angel Tree Program. Metro employees purchase new clothes and toys for children who otherwise may go without gifts, selecting anonymous children and fulfilling their holiday wish lists.
Additionally, we provide ongoing support within all our communities through employee involvement on non-profit boards of directors, community volunteer activities, and numerous charitable donations made throughout the year. It's why Metro has earned recognition as one of the most charitable companies by the Boston Business Journal three years in a row. These initiatives are but a few examples of the many ways Metro gives back and can be a starting point for any organization looking for ways to connect with their local community.