It's easy to join the Metro family, and we're excited for you to join us!
All you need is $5.00!
Becoming a member is easy! Just open a Metro Membership Savings Account with an initial deposit of $5.00. You can open an account online or by visiting any of our branch locations.
Become a Member today!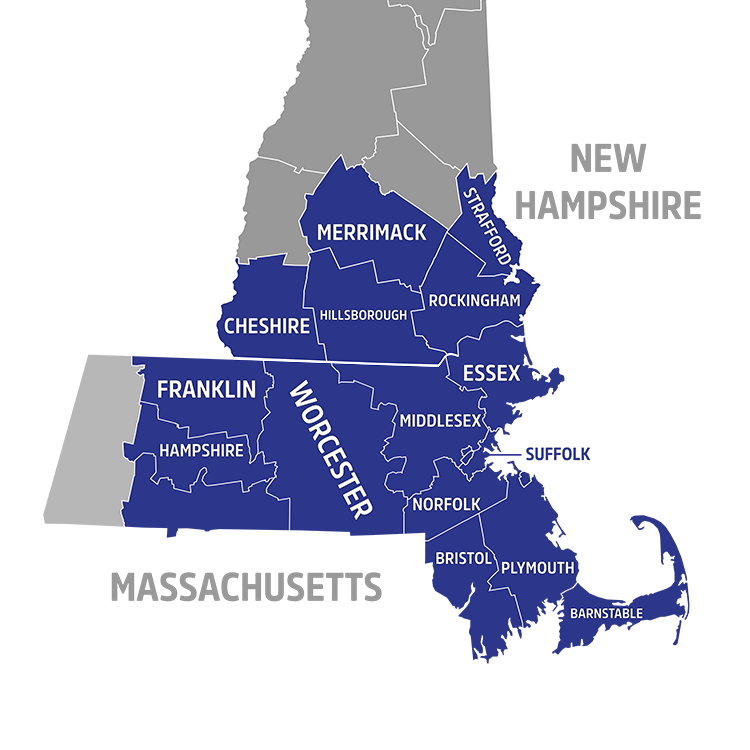 Who's eligible to become a Member? (Field of Membership)
You're eligible for membership at Metro Credit Union if you live, work, go to school, or have a place of business in:
Barnstable, Bristol, Essex, Middlesex, Norfolk, Plymouth, Suffolk, Hampden, Hampshire, Franklin, and Worcester County, Massachusetts
Rockingham, Hillsborough, and Cheshire County, New Hampshire
Membership is also available to family of current Metro members, regardless of where they may live!*
Does your employer participate in Metro@work?
Call us at 877.MY.METRO to find out if your employer is one of the 1,800 workplaces in Massachusetts that offers the benefit of Metro@work.
Do you have your ID?
Please remember to bring two forms of identification with at least one being primary. Metro accepts the following:

Primary ID examples:
Current driver's license with photo
Massachusetts ID with photo and signature (Must be valid for at least 30 days)
Valid passport
Current resident alien card
U.S. government or military ID with photo
For other acceptable forms of ID, please call us at 877.MY.METRO.
Secondary ID examples:
A major credit or debit card
Student ID with photo (only if under 18)
Government benefits ID with photo
Payroll ID card with photo
*Family members include spouses and domestic partners, children, grandchildren, step-children, siblings, step-brothers/sisters, brothers/sisters-in-law, parents, grandparents, step-parents, mother/fathers-in-law, aunts, uncles, nieces, nephews, and cousins.