Metro Credit Union CEO Meets With MA City Officials To Discuss New 40-year Mortgage
March 24, 2022
CHELSEA, MA, March 24, 2022 – Metro Credit Union, Massachusetts' largest state-chartered credit union, has recently met with numerous city officials across Greater Boston to discuss the benefits of Metro's new 40-year mortgage. The new term includes options for jumbo loans and bi-weekly payments.
Robert Cashman, President and Chief Executive Officer of Metro Credit Union, met with city officials in Lawrence, Revere, Reading, and Chelsea to tell them more about the offering and how it can assist their residents. Lawrence Mayor DePeña, Revere Mayor Arrigo, Reading Town Manager Maltez, and Chelsea City Manager Ambrosino can now spread the word about Metro's new mortgage so more residents in their respective municipalities can become homeowners.

The 40-year mortgage can help make homeownership a reality for more individuals, including first-time homebuyers who are having difficulty getting into the market. Extending the mortgage term to 40 years results in a lower monthly mortgage payment, offering housing affordability for many who are currently priced out of the market, or those having difficulty refinancing an existing loan.
"Due to the many appealing attributes of this new term, it made sense to meet with local city officials to share the news, and now they can extend the opportunity for more affordable housing to their residents." said Robert Cashman, President and Chief Executive Officer of Metro Credit Union. "A 40-year mortgage is another option that allows homeownership to be within reach for more individuals."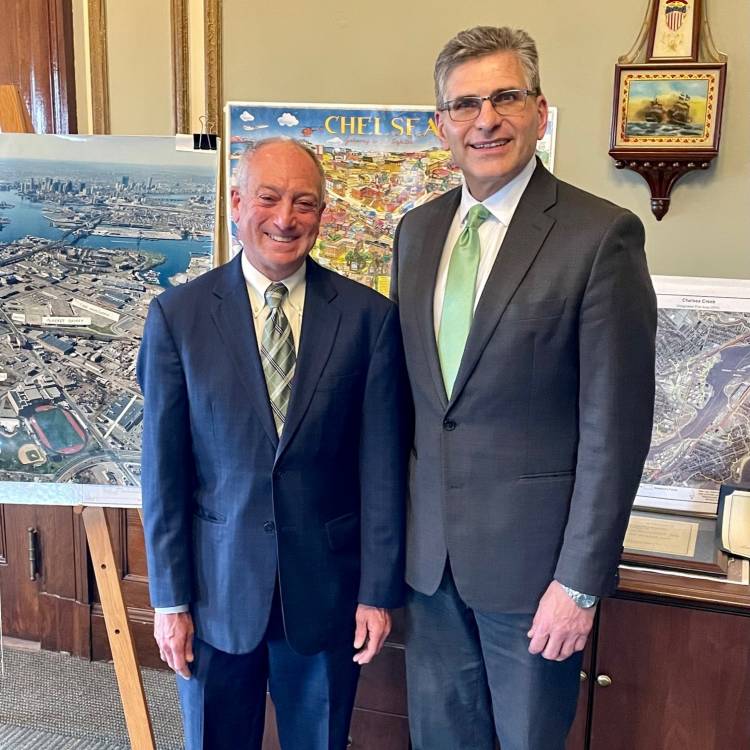 For more information about Metro Credit Union, please visit MetroCU.org or follow Metro on LinkedIn.
###
About Metro Credit Union

Metro Credit Union is the largest state-chartered credit union in Massachusetts, with $2.4 billion in assets. Metro provides a full range of financial products to close to 200,000 members in Barnstable, Bristol, Essex, Franklin, Hampden, Hampshire, Middlesex, Norfolk, Plymouth, Suffolk, and Worcester counties in Massachusetts, and Cheshire, Hillsborough, and Rockingham counties in New Hampshire. Metro is the credit union of choice for employees at over 1,200 companies through its Metro@work program.