2021 Annual Community Impact Report
April 18, 2022
CHELSEA, MA, April 18, 2022 – Metro Credit Union, Massachusetts' largest state-chartered credit union, today released its annual Community Impact Report. The past two years of unprecedented challenges fueled opportunities for Metro to develop product, outreach, and programming to help its members, community, and local non-profit partners navigate through challenging times. Metro's mission of giving back and helping others remained steadfast.

The credit union's commitment to its members and community earned Metro an Outstanding Community Reinvestment Act rating in 2021. Metro introduced the nationally certified BankOn Safeguard Checking, a safe and affordable account which greatly diminishes the risk of overdrawing the account and eliminates overdraft fees. Metro continues to be a leader in community development lending, which includes affordable housing for low and moderate-income individuals and families. Scholarship opportunities, matched savings partner programs, free online seminars, and educational resources on Metro's website have made financial wellness more accessible to all.

Metro received recognition from industry partners and publications for community impact activities. The Boston Business Journal (BBJ) recognized Metro's philanthropic efforts with their 2021 Corporate Citizenship Award. In 2021, Metro provided aid to organizations that assist low- and moderate-income families, including The Neighborhood Developers, Salvation Army, Lazarus House, and Inversant, through donations, special programming, and event sponsorships. Metro also formed an ongoing partnership with Second Chance Cars, a Massachusetts-based nonprofit organization providing affordable cars to veterans, returning citizens, and healthcare workers. Recipients receive an affordable car loan payment from Metro at zero percent interest which allows them to secure a living wage job with renewed access to reliable transportation.

"Metro exists to help our members and communities succeed" said Robert Cashman, President and Chief Executive Officer of Metro Credit Union. "It's in our DNA. We are committed to investing in our members and communities, developing the products, services, and specialized programming they need to become financially healthy and resilient."
Supporting Our Members and Their Communities
At Metro, we were founded on the idea of people helping people. And helping our members get stronger and smarter financially is a big part of what makes us different. We assist our members with financial goals like buying their first home and improving their credit. And we support our local communities through charitable donations, hours of service to non profits, scholarships, financial education for high school students, and more. Because giving back makes us all stronger.
Community Lending
In partnership with Second Chance Cars, Metro provided 0% auto loans to 31 returning citizens, health care providers and veterans providing recipients the opportunity to compete for living-wage jobs through affordable car ownership.
---
Metro closed 32 loans totaling $76M in community development lending which includes affordable housing for those with low and moderate incomes.
---
Metro's innovative and flexible consumer financing enabled 974 loans totaling $11.32M to individuals who might not otherwise have qualified for a loan.
---
Metro provided 162 Credit Builder loans totaling $195.5K to help members establish or improve their credit score.
---
Metro provided $50.3M in mortgages to first time homebuyers through products like our Home Possible and HomeReady mortgages.
Community Partnership Highlights
Metro's Matched Savings Program Partners had 683 Matched Savings participants. These participants saved over $700,000.
Some of our Matched Savings Partners include:
BreakTime
Boston Saves
Inversant
Lawrence Community Works
Community Partnership Highlights Continued
In charitable donations
and sponsorships!
$20K
raised during Metro's sponsorship of the 10th annual Celebrate Literacy Day Celebration.
23
food baskets plus a $2,000 donation to the Lazarus House Thanksgiving drive.
128
community and Metro@Work seminars presented.
$18K
awarded in scholarships to local High School seniors.
75
local children received holiday gifts donated by Metro employees.
40,686
Everfi Digital Learning program users.
75
community boards & committees with management involvement by Metro employees.
185
individuals enrolled in Metro's nationally certified Bank On Safeguard Checking Account.
Download The 2021 Community Impact Report
Download
Metro Credit Union is the largest state-chartered credit union in Massachusetts, with $2.6 billion in assets. Metro provides a full range of financial products to close to 200,000 members in Barnstable, Bristol, Essex, Franklin, Hampden, Hampshire, Middlesex, Norfolk, Plymouth, Suffolk, and Worcester counties in Massachusetts, and Cheshire, Hillsborough, and Rockingham counties in New Hampshire. Metro is the credit union of choice for employees at over 1,200 companies through its Metro@work program.

Founded in 1926, Metro currently operates 18 branch offices in Boston, Burlington, Chelsea, Dorchester, Framingham, Lawrence, Lynn, Melrose, Newton, Peabody, Reading, Salem, Tewksbury, West Roxbury, and coming soon to Medford. Metro is also a Juntos Avanzamos ("Together We Advance") designated credit union, an honor given to financial institutions for their commitment to serving and empowering Hispanic and immigrant consumers. Metro was recently named among the most charitable companies in Massachusetts by the Boston Business Journal. Learn more at MetroCU.org and connect with us on LinkedIn.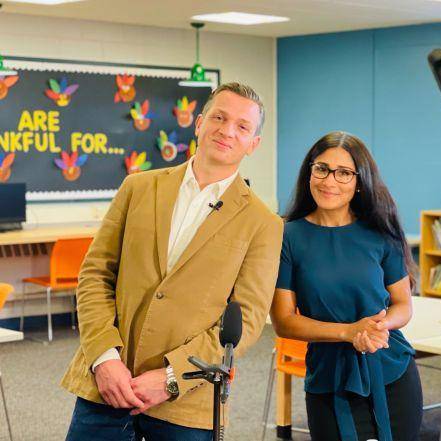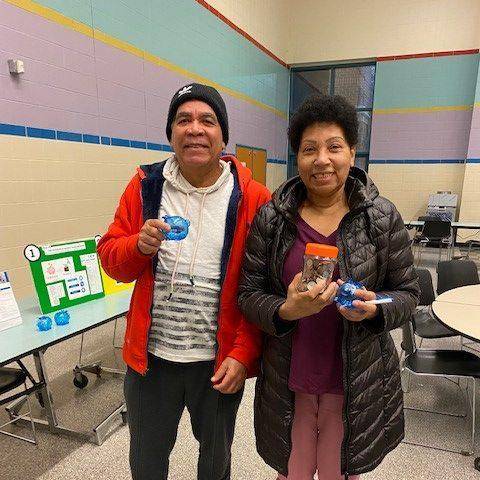 Dedicated to giving back and building a stronger community for everyone.
Invested in our communities.
You're now leaving metrocu.org
Please be advised that you are now leaving MetroCU.org and you will no longer be subject to, or under the protection of, the privacy and security policies of Metro Credit Union's website.