Recent Grads, Start Investing Early: Here's Why
Published on May 27, 2022
Once you've completed your higher education, it's time to step into an exciting new life phase as a recent graduate. Your hard work has been fruitful, and after taking a moment to celebrate, you're likely beginning your job hunt or even your first day of work. Good news from the Pew Research Center shows the unemployment rate for recent graduates has nearly returned to pre-pandemic levels for spring 2022, following a challenging two pandemic years, making for a renewed optimism in the job market. The same spirit is evident in those who have recently completed trade school and other similar training programs.
2022 graduates across all industries will likely be earning more than they ever have with their first salary, and the lifestyle adjustment of spending these funds responsibly can be filled with mixed emotions. To ensure your first paychecks as a recent graduate are used in a beneficial way, you may consider starting an investing routine to increase your net worth and earn passive income. Here are some of the top benefits of investing early as a new graduate.
1.) Investing early forms the habit
Once you've landed your first post-grad job, you'll want to set-up automatic deposits into an investment account of your choosing. Think of your investment account as your own personal bill. Starting the habit young means investing will become part of your financial wellness routine for years to come. Even if you feel you are not making a sizable enough salary to begin investing, you can still make a big impact by opening a savings account and saving whatever amount you can afford at this stage, and gradually increasing your investments as your income changes. Whether it's twenty dollars a month or two hundred, or a percentage of your gross paycheck, any amount you can automate and consistently save in your investment portfolio will be valuable and will make investing part of your routine.
2.) Investing early earns more compound interest
Young investors are often referred to as "time millionaires," as their investments can substantially grow over many years due to compound interest. This is "interest earned on interest" and by continuously reinvesting your earnings, you are also continuously expanding your returns. If a new graduate in their early 20s begins investing a set amount annually for 10 years, their returns will be greater than someone in their early 30s investing the same amount of money for 30 years due to the benefits of compound interest.
3.) Investing early allows you to take on more risk
The phrase "higher the risk, higher the reward" is very relevant to investing. Certain investments seen as more volatile tend to reap the highest returns, but older investors are often more cautious and do not have the same level of risk tolerance due to their age. Younger investors have the benefit of time to recover if something were to go wrong, so now is the time to make big moves and take risks.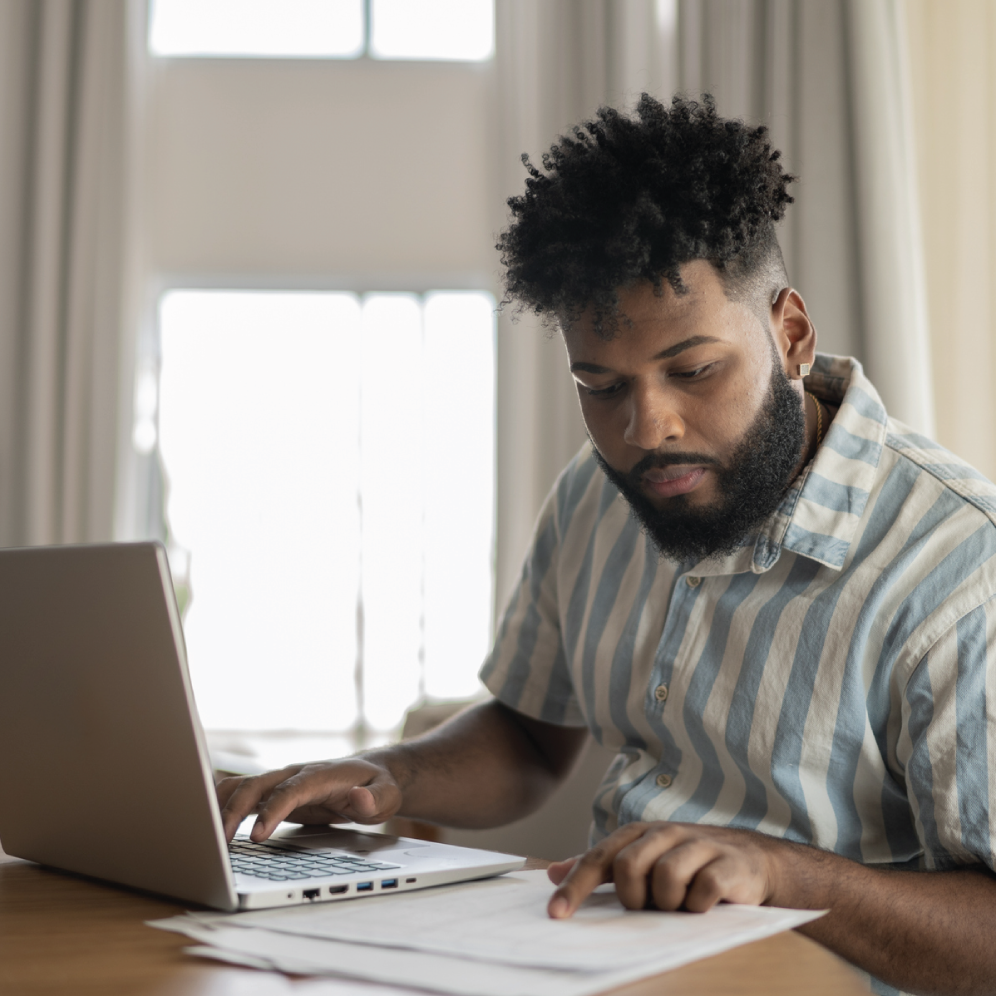 4.) Investing early promotes financial discipline
Young investors often develop strong financial habits by becoming more disciplined with their budgets and spending so they can have additional funds to invest. Once you see the results that regular, consistent investing can make in your financial picture, it provides motivation to stick with a budget and cut unnecessary expenses. What began as one financially healthy habit continues to grow into several, and the positive financial management lessons learned at a young age will continue to pay off in the long run.
5.) Investing early improves your overall quality of life
Creating a strong financial foundation for yourself at a young age will secure a healthy future in the years ahead. You work hard for your money, and it's important your money works for you, too. Investing is a practical way to put your money to work and earn passive income, which provides security if your financial situation changes in the future and gives you the freedom to afford the things you want.
The start of your career is filled with new experiences and emotions, and by investing early and regularly, you will be well on your way towards continued financial success.