How To Spread Holiday Cheer Without Breaking the Bank
Published on November 30, 2023
Prices on the rise
With ongoing inflation and consumer prices remaining high, experts predict that holiday spending will be up this year with Americans spending a total of between $957-$966 billion. In addition to travel expenses, decorations, food and drink, and other miscellaneous items, many shoppers (27%) plan to spend $1,000 or more for holiday gifts alone. Inflation has already impacted many consumers who could be struggling to make ends meet, never mind putting hundreds of dollars away for holiday purchases. The good news is that there are many inexpensive ways to make the holiday season festive and memorable without going into credit card debt – something I strongly advise against due to increased lending rates. So, with Hanukah less than two weeks away and Christmas just around the corner, here are a few inexpensive and easy ways to spread holiday joy while also sticking to your budget: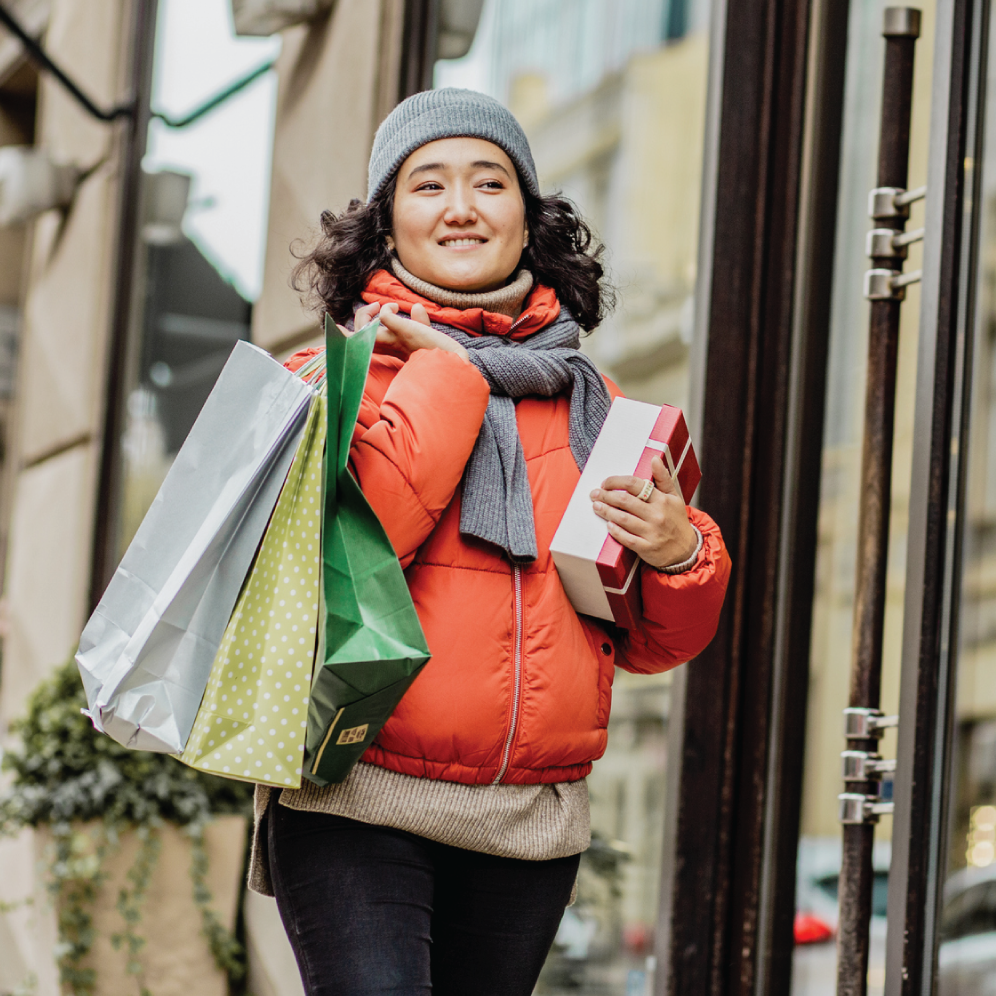 Set a spending limit and stick to it
It's easy to walk into a store and start piling items into your cart, but mindless browsing can lead to overspending. Instead, prepare in advance by creating a list of everyone you'd like to include and how much you can spend on each person. After brainstorming gift ideas that fit into your designated budget, you can head to the store (in-person or online) with an idea of what you'd like to purchase. And don't be afraid to shop around! It's common to find the same item at another store for a lot less – especially when shopping online. Also, remember that a gift doesn't have to be expensive to be thoughtful and appreciated. Search online for inexpensive ideas (like this helpful list with many items under $25) or you could even consider making your own holiday gifts this year.
Give the gift of time or experience
For the person who already seems to have everything, there's no use getting frustrated trying to come up with a unique physical gift. Instead, purchase tickets to experiences, like sporting events, art gallery openings, book readings, or concerts. Not only is this less wasteful than buying a knickknack for the sake of doing so, but it is also providing the gift of quality time. For new parents, consider gifting a night of babysitting or offering to help with laundry or other household tasks. Giving time is free and can be the most meaningful and impactful gesture a person really needs.
Allow (and encourage) the help of others
One of the most expensive holiday traditions is entertaining guests at home. Food, drink, and decorations can really add up – not to mention holiday gift exchanges among big groups of relatives and friends. While there is always the option to decline hosting duties, party hosts don't have to cancel to save money. Turn the holiday party into a potluck this year by asking everyone to bring their favorite dish to share. You'll save money and time and have the opportunity to try new dishes you wouldn't have necessarily considered. If your holiday group usually exchanges gifts, suggest a Secret Santa, Yankee Swap, or White Elephant party. You can still enjoy shopping for the holidays, and everyone will have the opportunity to open a gift, but you all will save precious time and money.
Plan for the future
While this tactic won't help with holiday savings this year, start preparing for next year's season as early as today by opening a Christmas Club Account. With a small contribution every week from now until next fall, you can set yourself up for a stress-free gift buying season in 2024. You might also consider opening a Certificate of Deposit (CD) for 3, 6, 9, or 12 months, and with Metro's competitive rates, watch your money grow.
At Metro, we're looking forward to a wonderful year ahead. In the meantime, I'm wishing all our employees, members, and their families a joyous holiday season surrounded by family and friends, which we can all probably agree is the greatest gift of all.